SMITE World Championship Tickets Now Available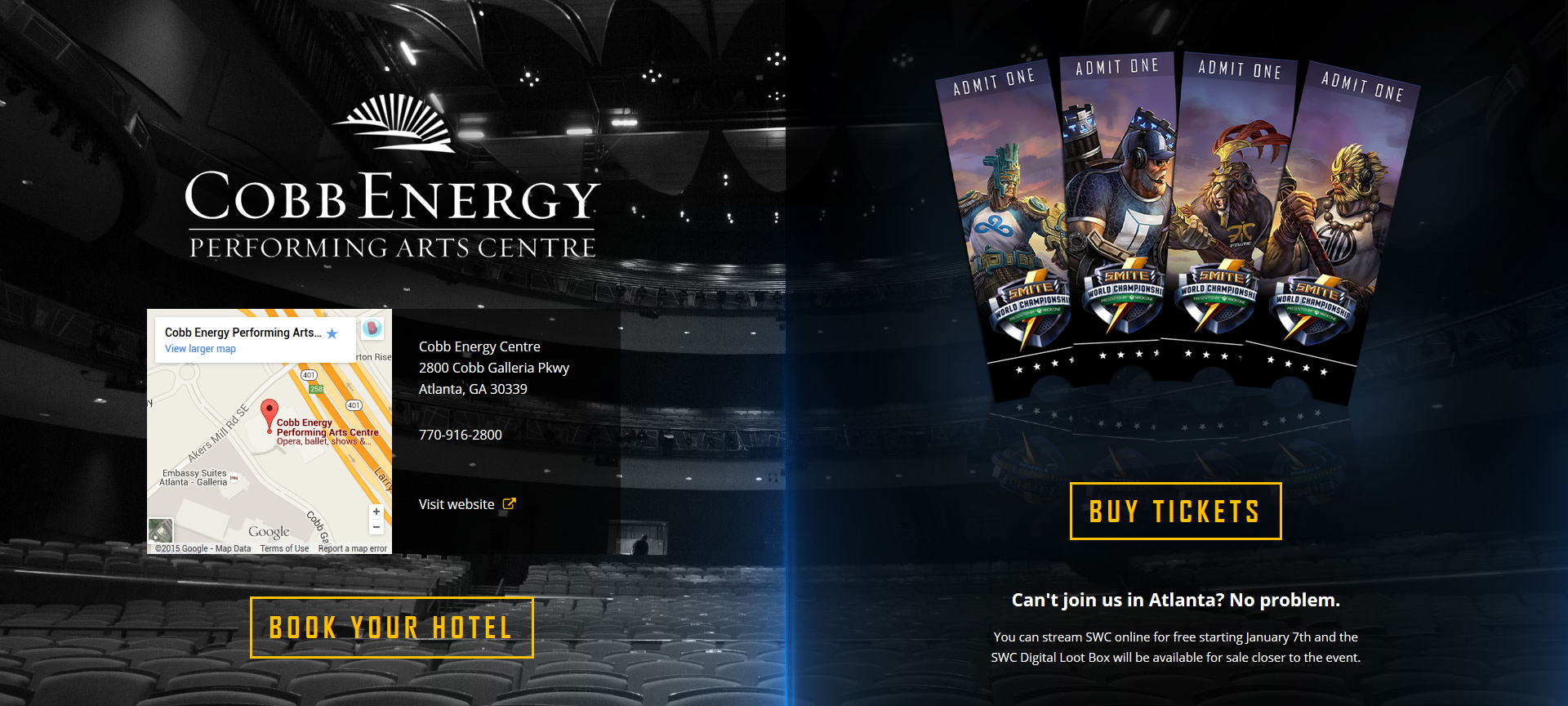 The SMITE World Championship 2016 tickets are now available for purchase! The event will be taking place on Thursday, January 7, 2016 at 9:00 AM – Sunday, January 10, 2016 at 7:00 PM (EST) in Atlanta, Georgia. Head on over to the SWC landing page for more information. The price for each ticket is $99 plus fees. If you're not attending the event, the Digital Loot Boxes will be available when SWC nears. More information from the announcement can be read below.

From Jan. 7 to Jan. 10, 2016, teams from North America, Europe, Brazil, Latin America, China, and, for the first time, Oceania (including Australia and New Zealand) will compete for the grand prize and the title of SMITE World Champions at the Cobb Energy Performing Arts Centre in Atlanta, Ga. The 2016 SWC will feature two thrilling tournaments: the SMITE PC World Championship and the SMITE Xbox One Invitational.
<